DR. SARA BRUEHL
Dr. Bruehl received her doctorate of veterinary medicine from the University of Minnesota.
In addition to having a special interest in preventative medicine/wellness care for her patients, Dr. Bruehl also is an advocate for maintaining good dental health in pets and promoting pain management plans for animals in need.
In her free time, she enjoys gardening and traveling with her husband, George, and their three children. Dr. Bruehl's family also includes three dogs (three standard poodles) and one cat.
DR. COLLETTE MENDEZ
Dr. Mendez received her doctorate in veterinary medicine from the University of Minnesota.
She is passionate about nutrition and internal medicine in addition to preventative care.
She and her husband, John have 1 dog, Luna and 2 cats, Tucker and Bella and now a beautiful son in their family!
ARLENE
Office Manager, Certified Veterinary Technician

Arlene joined North St. Paul Animal Hospital as a veterinary technician in 1979 and has worked her way into her position of office manager.
She earned her degree at the Medical Institute of Minnesota
She has a sweet Havanese mix pup, Wilson.
In her spare time she likes to play volleyball, and does some running.

JAYNE
Veterinary Technician

Jayne joined the staff at North St. Paul Animal Hospital in 2018.
She earned her degree from the Medical Institute of Minnesota and has been a veterinary technician for an impressive 33 years.
She and her husband, Robert, have two daughters, a German shepherd, and three Siamese cats.
When she's not working, Jayne enjoys spending time outdoors with her family whether it's fishing or gardening. She is also a big fan of mystery novels.
ANNA
Certified Veterinary Technician
Anna joined our team in 2018. Areas of special interest for her in veterinary medicine include parasitology and cytology.
Anna's animal family includes 2 cats, Duncan and Peanut and her horse Belle.
In her spare time, she enjoys playing hockey, fishing, camping, spending time with Belle and volunteering for the Great Dane rescue.
ALLISON
Office Manager
Allison joined the team in 2023.
With B.A. degrees in History, Sociology and an M.Ed. in teaching from the University of California at Santa Barbara, she worked in public education, as well as non-profit and for-profit administration. Her life-long love of animals and childhood dreams of working in this field has pulled her toward joining a veterinary practice and putting her skills to work to help animals and their people.
Allison and her wife, Lauren, have two grown sons and live with one dog, Maple, the cockapoo and one cat, Winston.
In her spare time you might find her at the movies, riding her motor scooter, playing video games, or working out at her local gym. She also enjoys spending time at the dog park and fostering with a kitten rescue.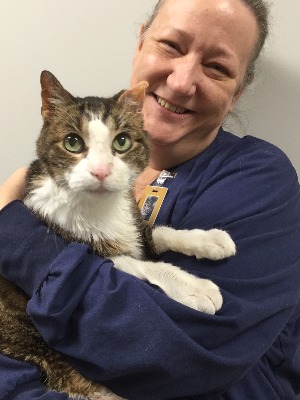 JACKIE
Customer Service

Jackie started with North St. Paul Animal Hospital in September of 2018.
"I came here because I love all animals but have an extra soft spot for cats…when I grow up I want to be the crazy cat lady."
Her hobbies are reading, watching cooking competition shows and scooping cat boxes.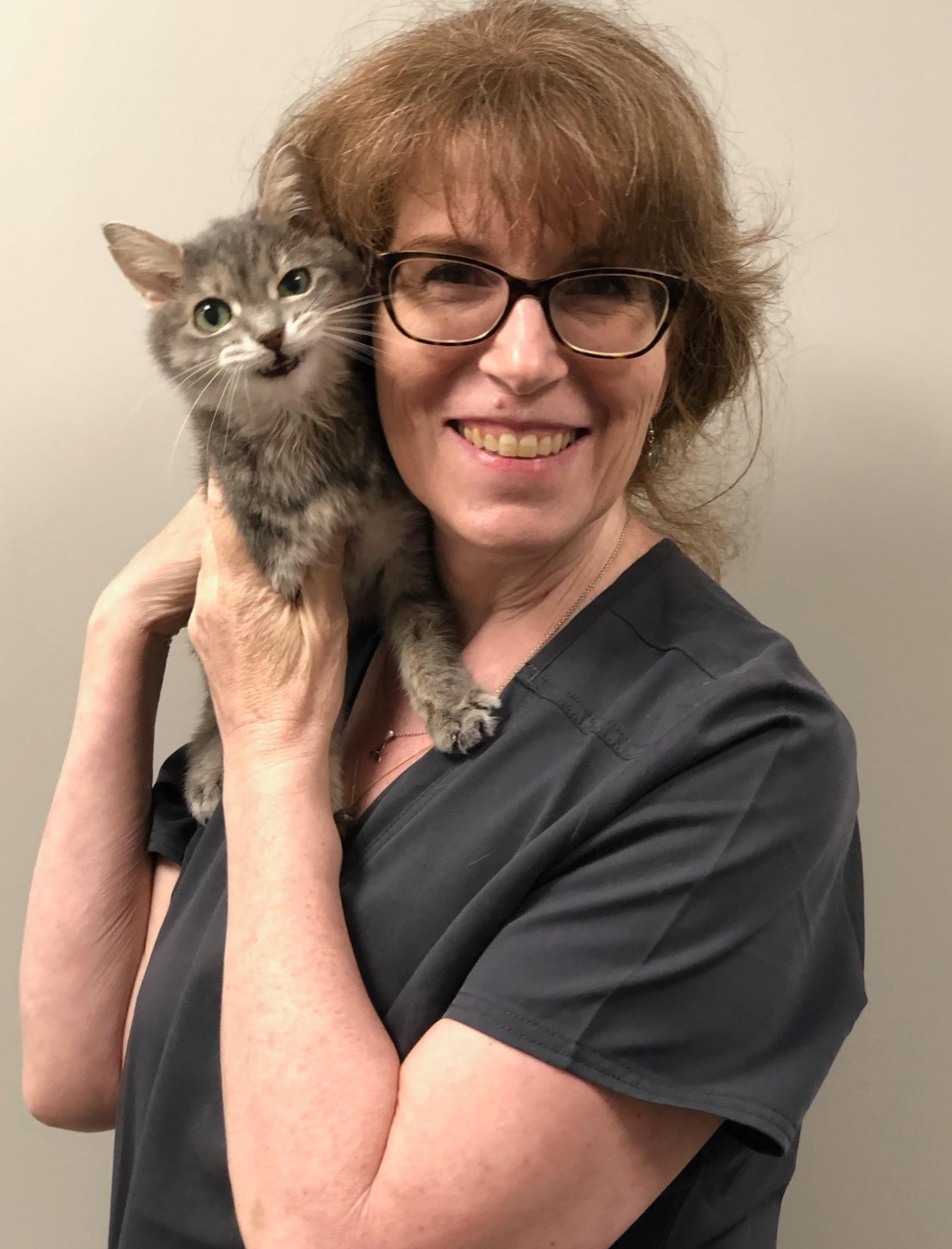 MARY
Customer Service
COMING SOON!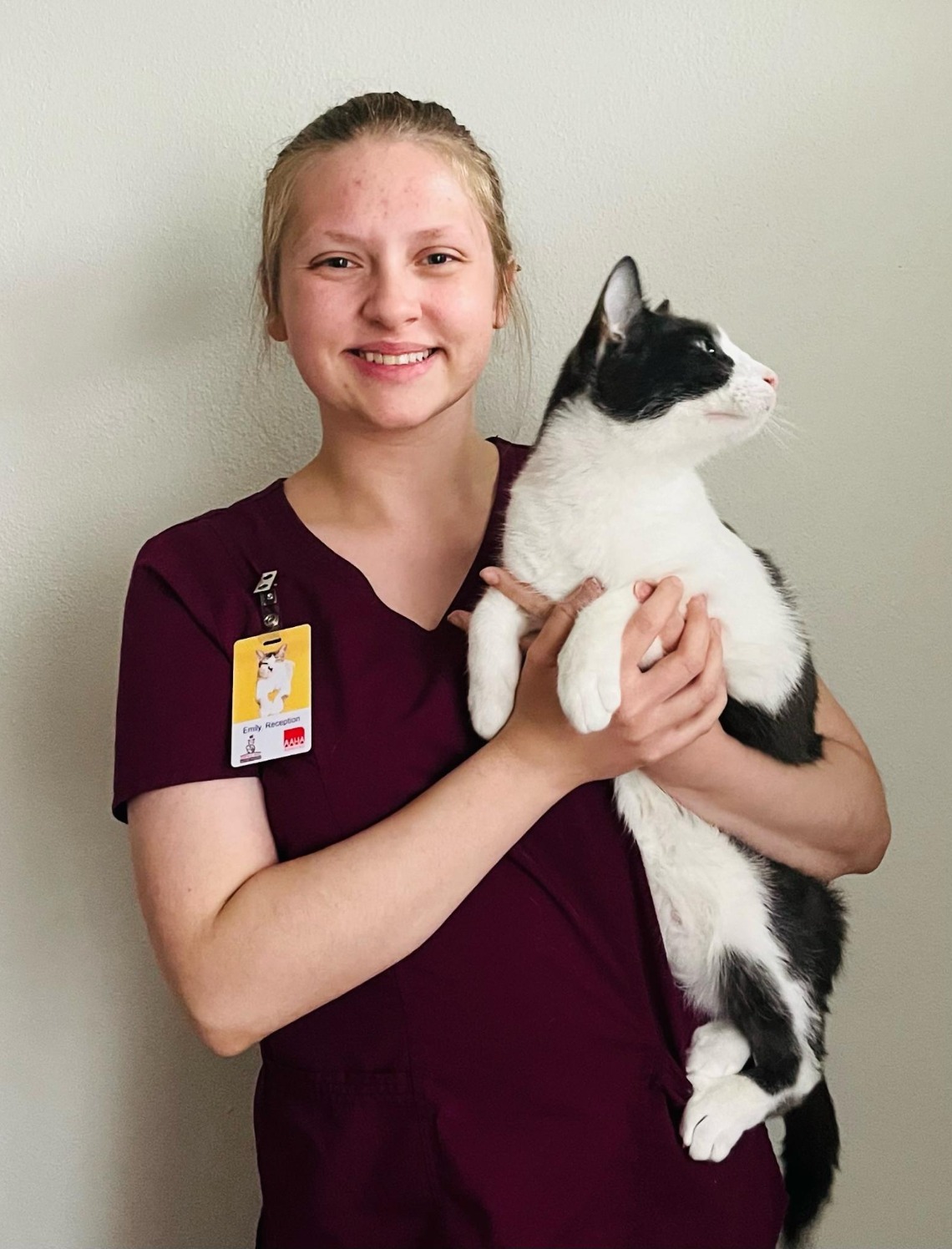 EMILY
Emily joined the North St. Paul Animal Hospital family in 2023.
She always had dogs growing up and loves them, but she has a special place in her heart for cats. She has two rescue kitties of her own named Billie and Esme.
Emily loves being home with her kitties and her finance when she is not working, and she could watch F*R*I*E*N*D*S on repeat.
LAUREL
Administrative assistant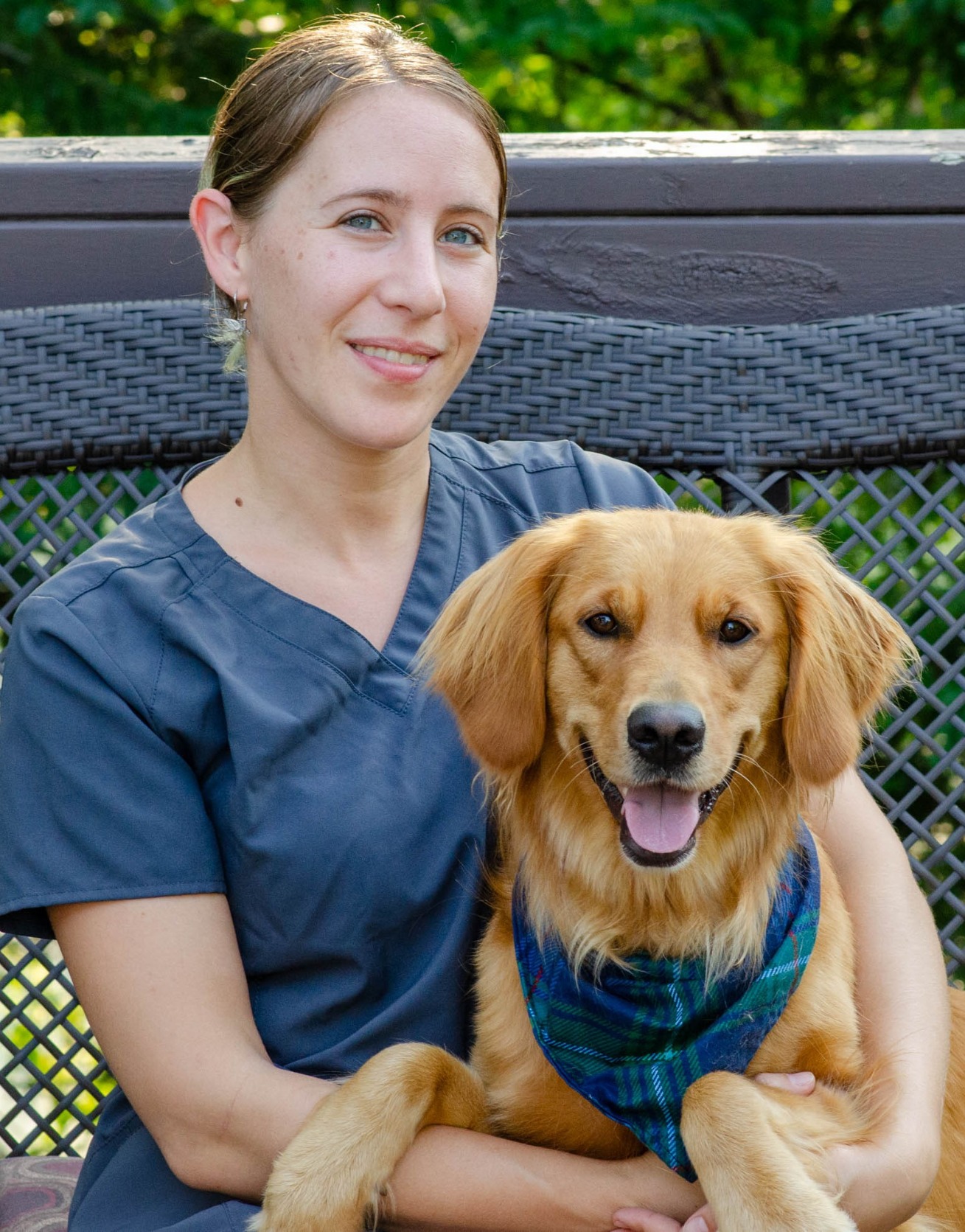 DANIELLE
Veterinary Assistant
Danielle is excited to be starting her journey as a veterinary assistant. She is currently pursuing a veterinary technician degree at DCTC and looks forward to an exciting future helping animals.
Danielle grew up riding horses, working at horse barn, and pet sitting for friends and family. All of these experiences inspired her to work in the veterinary field.
In her free time she enjoys visiting National Parks with her husband Blake or spending time at home with their golden retriever, Maple, and two cats, Apollo and Nova. Her favorite movie is The Princess Bride.

LUCAS
Veterinary Assistant
Lucas started with our team as a kennel assistant since March of 2005. With training and experience, Lucas has been promoted to veterinary assistant.
He is the primary caretaker of the boarding animals and enjoys giving them the same love and attention as his own two cats, Smokey and Mossy.


Veterinary Assistant

COMING SOON!
TAYLOR
Veterinary Assistant
Taylor pursued her dream of working with animals when she joined our team.
Her animal family includes two cats, Herbie and Grandma, as well as her dogs King and Cooper.
In her free time, she enjoys shopping, listening to podcasts and snuggling with her animals.