DR. SARA BRUEHL
Dr. Bruehl received her doctorate of veterinary medicine from the University of Minnesota.
In addition to having a special interest in preventative medicine/wellness care for her patients, Dr. Bruehl also is an advocate for maintaining good dental health in pets and promoting pain management plans for animals in need.
Besides seeing both dogs and cats, Dr. Bruehl also enjoys caring for pocket pets such as guinea pigs, rabbits, and hamsters.
In her free time, she enjoys gardening and traveling with her husband, George, and their three children. Dr. Bruehl's family also includes four dogs (three standard poodles and a mountain feist) and three cats.
DR. COLLETTE MENDEZ
Dr. Mendez received her doctorate in veterinary medicine from the University of Minnesota.
She is passionate about nutrition and internal medicine in addition to preventative care.
She and her husband, John have 1 dog, Luna and 2 cats, Tucker and Bella.

DR. JENNIFER BOUTHILET
Best wishes are extended to Dr. Bouthilet as she ventures out to establish a physical therapy exclusive practice for pets.
​Dr. Bouthilet joined our team in April of 2018 when Hillcrest Animal Hospital closed.
As she will no longer be seeing appointments for general patient care, Drs. Bruehl and Mendez are happy to welcome her clientele and their family pets to our hospital. Dr. Boutilet has transferred all patient records to North St. Paul Animal Hospital for your convenience.
​Stay tuned for updates on her physical therapy practice grand opening!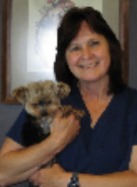 ARLENE
Office Manager, Certified Veterinary Technician

Arlene joined North St. Paul Animal Hospital as a veterinary technician in 1979 and has worked her way into her position of office manager.
She earned her degree at the Medical Institute of Minnesota (previously Argosy University).
She has one dog, Rylie,
In her spare time she likes to play volleyball, and does some running.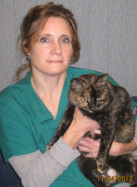 PENNY
Certified Veterinary Technician

Penny has been a part of North St. Paul Animal Hospital since fall of 2004.
She is a graduate from the Medical Institute of Minnesota where she earned her degree in Veterinary Technology.
She has five children and enjoys watching and playing hockey, trail running, and just hanging out with her family.

JAYNE
Veterinary Technician

Jayne is excited to be joining the staff at North St. Paul Animal Hospital after years of working at Hillcrest Animal Hospital with Dr. Bouthilet.
She earned her degree from the Medical Institute of Minnesota and has been a veterinary technician for an impressive 33 years.
She and her husband, Robert, have two daughters, a German shepherd, and three Siamese cats.
When she's not working, Jayne enjoys spending time outdoors with her family whether it's fishing or gardening. She is also a big fan of mystery novels.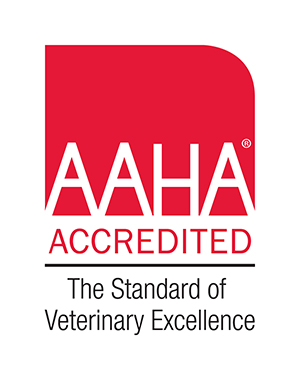 ANNA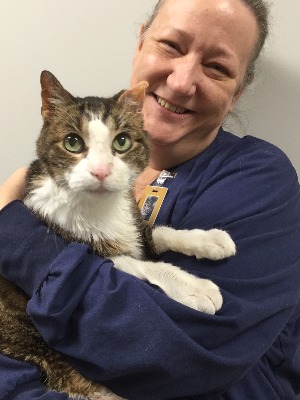 JACKIE
Customer Service

Jackie started with North St. Paul Animal Hospital in September of 2018.
"I came here because I love all animals but have an extra soft spot for cats…when I grow up I want to be the crazy cat lady."
Her hobbies are reading, watching cooking competition shows and scooping cat boxes.
SAM
Customer Service
Sam has been with North St. Paul Animal Hospital since October 2018. She will be taking a short leave, but hopes to be back soon to rejoin her friends at NSPAH.

She has always known she wanted to work with animals. "Growing up I had my heart set on being a Polar Bear groomer! Due to my love for Polar Bears I 'Co-own' a Polar Bear in San Diego."
Sam has a working tattoo on her arm that represents all the animals she's either fostered or adopted.
Currently she has two 9 yr old pups at home named Rosie & Honey!
KAYLA
Customer Service

Kayla is currently attending college to obtain her biology degree and plans to continue on to veterinary school afterwards.
She has two rabbits named Bambi and Thumper that she adopted from the Animal Humane Society. Her family also has a Cavalier named Lady.
In her free time, she enjoys reading, traveling, and theatre.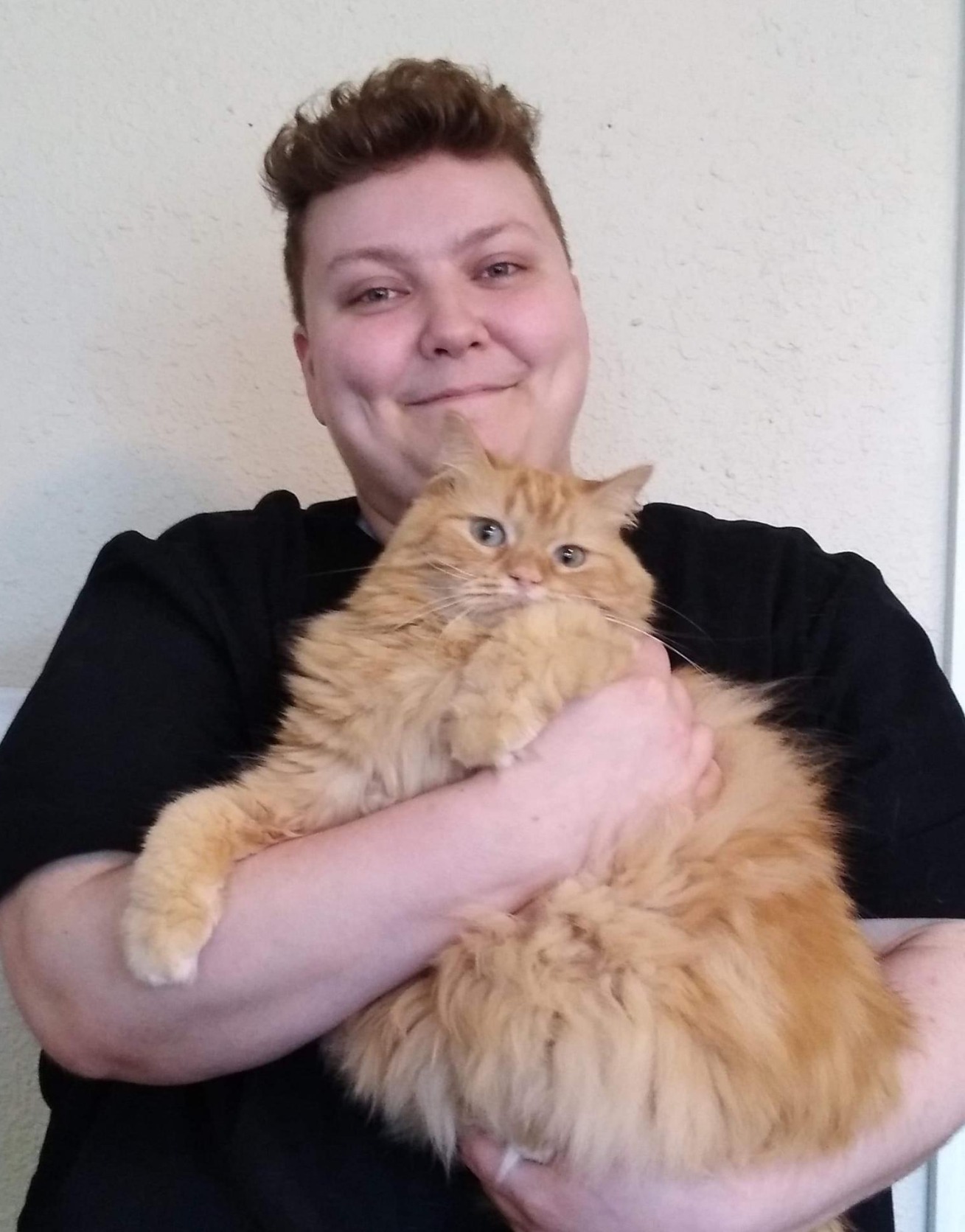 LEE
Customer Service
Lee has been a member of the receptionist team since March of 2019.
In the spring of 2018 they fostered a pregnant stray cat and cared for her litter of five kittens. They ended up falling in love and adopting one of the kittens; a rambunctious ginger tabby named Ripley.
Lee spends most of their free time keeping Ripley out of trouble, playing games with friends, listening to audio books, and trying to make people laugh.

JAMIE
Veterinary Assistant
Jamie has an Associates degree in Applied Sciences from Northern Michigan University (NMU).
"While studying at NMU I took many animal science and zoology courses and found I have a love for animals of all shapes and sizes. After I graduated I knew I wanted to work with animals and help them. Working at North St. Paul Animal Hospital has helped me to do that."
Jamie currently lives with her sister, nephew Kaden, a goldendoodle named Gus and a Guinea pig named Pickles.
In her free time, she volunteers for Camp Odayin, a residential camp for children with heart disease.
Jamie also loves to read, watch movies and spend time with her family.
LUCAS
Veterinary Assistant

Lucas started with our team as a kennel assistant since March of 2005. With training and experience, Lucas has been promoted to veterinary assistant.
He is the primary caretaker of the boarding animals and enjoys giving them the same love and attention as his own two cats, Smokey and Mossy.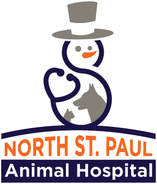 ALYSSE
Kennel Assistant
Alysse is currently attending the University of Wisconsin- River Falls. She plans on attending veterinary school upon graduation.
Alysse not only has an interest in small animal medicine, but also would like to pursue the large animal side of veterinary medicine too.